From: Kevin Brown <kevin_at_ADDRESS_REMOVED>
Date: Sun Apr 09 2017 - 18:44:43 PDT
Invent you own hyphenation dictionary with the special occurrences of your
words that you do not want hyphenated.

It is not like the software can guess what you want hyphenated and not.

Kevin Brown

Executive Vice President, Sales & Marketing RenderX, Inc.

(650) 327-1000 Direct

(650) 328-8008 Fax

(925) 395-1772 Mobile

skype:kbrown01

kevin@renderx.com <mailto:kevin@renderx.com>

sales@renderx.com <mailto:sales@renderx.com>

http://www.renderx.com <http://www.renderx.com/>

From: Xep-support [mailto:xep-support-bounces@renderx.com] On Behalf Of
Darren Munt
Sent: Sunday, April 09, 2017 6:35 PM
To: xep-support@renderx.com
Subject: [xep-support] Hyphenation issue in table

I have some text that contains hyphenated words. With the hyphenate
attribute set to 'false', words with hyphens will not break, resulting in
the following:

If I set it to true, then I get unnecessary hyphenation:

Is there a mode where I can get it to break on a hyphen but not otherwise? I
actually don't understand why it is breaking the word 'control' when there
is space for it on the next line?

_______________________________________________
(*) To unsubscribe, please visit http://lists.renderx.com/mailman/options/xep-support
(*) By using the Service, you expressly agree to these Terms of Service http://w
ww.renderx.com/terms-of-service.html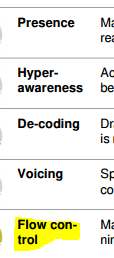 Received on Sun Apr 9 18:35:30 2017