From: Kevin Brown <kevin@renderx.com>
Date: Wed Apr 04 2012 - 13:39:12 PDT
I just tested a sample:

<fo:page-sequence master-reference="first">
<fo:flow flow-name="xsl-region-body">
<fo:block margin-left="0pt"
margin-top="0pt" margin-bottom="0pt" margin-right="0pt">

<fo:external-graphic src="url('Budget%23Ordinance.pdf')"/></fo:block>
</fo:flow>
</fo:page-sequence>

File is named "Budget#Ordinance.pdf", works for me.

Kevin Brown

RenderX

From: xep-support-bounces@renderx.com
[mailto:xep-support-bounces@renderx.com] On Behalf Of Bastian Kroll
Sent: Wednesday, April 04, 2012 1:32 PM
To: RenderX Community Support List
Subject: [xep-support] external-graphic with a hash

Hi everybody,

could anybody give me a short hint with an external-graphic url and a hash
(#) in the filename of the external-graphic?

I have this:

<fo:external-graphic src="url('file#name.pdf')"
xml:base="http://www.w3.org/"/>

I tried:

file%23name.pdf

file#name.pdf

without succes…any hints to this?

I also tried "test.pdf" with the same PDF -> this is working

My error message:

[error] Failed to create image file:/Z://file#name.pdf of type null

[error] java.io.FileNotFoundException: Z:\\file <smb://file> (Das System
kann die

angegebene Datei nicht finden)

It´s trying to get " Z:\\file <smb://file> " because I think the hash is not
allowed in the url

thanks in advance

regards

bastian

Mit freundlichen Grüssen / best regards

Bastian Kroll
Manager Professional Services

ClassWizard GmbH
Normannenweg 28
D-20537 Hamburg

mailto:bk@classwizard.com <mailto:bk@classwizard.com> • www.classwizard.com
<http://www.classwizard.com/>
Mobil +49 1 51 18267-643 • skype: bastiankroll
Tel.: +49 40 80 90 45-0 • Fax: +49 40 80 90 45-312

ClassWizard ist eingetragen beim Amtsgericht Lübeck unter HRB 8115 HL
Geschäftsführende Gesellschafter Heribert Hanisch & Jörg Schiessler
Steuer Nr.: 22 290 16778 • USt-Id Nr.: DE231364005

Umweltschutz geht uns alle an - Nicht jede E-Mail muss ausgedruckt werden

THIS COMMUNICATION MAY CONTAIN CONFIDENTIAL AND/OR OTHERWISE PROPRIETARY
MATERIAL and is thus for use only by the intended recipient.
If you received this in error, please contact the sender and delete the
e-mail and its attachments from all computers.
DIESE E-MAIL IST AUSSCHLIESSLICH FÜR DEN ADRESSATEN BESTIMMT UND KANN
VERTRAULICHE INFORMATIONEN ENTHALTEN.
Sollten Sie nicht der Adressat dieser Informationen sein, bitten wir Sie,
sich mit dem Absender in Verbindung zu setzen und die Informationen von
Ihrem Rechner zu löschen.

_____

!DSPAM:87,4f7cafd363736691217852!

-- ClassWizard Mail security check --

This message has been scanned by the InterScan for CSC SSM and found to be
free of known security risks.

_______________________________________________
(*) To unsubscribe, please visit http://lists.renderx.com/mailman/options/xep-support
(*) By using the Service, you expressly agree to these Terms of Service http://w
ww.renderx.com/terms-of-service.html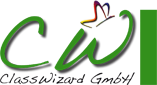 Received on Sun Apr 29 23:51:07 2012