From: Renuka D Arumugam <renukadevi.a@in.ibm.com>
Date: Thu Dec 01 2011 - 23:11:01 PST
Hi,

Long descriptions of english text in a russian document is not
getting hyphenated ,though we have enabled the hyphenation for Russian
language in the xep.xml using the dictionary file hyph-ru.tex.

<language name="Russian" codes="ru rus">
<hyphenation pattern="hyph-ru.tex" encoding="utf-8"/>
</language>

But the same text when present in english document gets hyphenated
properly.

Could you please let us know on how to support two different languages
hyphenation on the same document or is there any concept of multi-language
support in xep.Please help us.

Sample text which is not hyphenated in russian document:

Same text when in english document is hyphenated:

Regards,
Renuka Devi A

***************************************************************
IBM INDIA Pvt Ltd
DLF IT Park,Nandambakkam Post,Ramapuram
Chennai-600089
Ph No. +91- 044-22721747
Email: renukadevi.a@in.ibm.com

"Work joyfully and peacefully, knowing that the right thoughts
and right efforts will inevitably bring about right results."

!DSPAM:87,4ed87a5463732113528889!

_______________________________________________
(*) To unsubscribe, please visit http://lists.renderx.com/mailman/options/xep-support
(*) By using the Service, you expressly agree to these Terms of Service http://w
ww.renderx.com/terms-of-service.html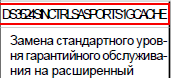 Received on Thu Dec 1 23:12:36 2011