RE: [xep-support] Table Border Colors Not Correct
From: DESEYNE Jacques <Jacques.DESEYNE@swift.com>
Date: Wed Nov 14 2007 - 08:14:16 PST
Steve,

This may be due to dithering and screen rendering issues with certain versions of Acrobat. If you zoom in to, say, 200%, the borders
are probably all black (your PDF viewed with Acrobat 7 Professional on this Win XP machine displays them all as quite black, at
whatever resolution). I do see borders of unequal thickness at some resolutions, though.

I believe this is related to the fact that RenderX generates polygons for the table borders and fills them (to support 45-degree
line ends, I presume). I have teared them a bit apart here for this screen capture (at 800% zoom):



BRs,

Jacques

_____

From: owner-xep-support@renderx.com [mailto:owner-xep-support@renderx.com] On Behalf Of Owens, Stephen P
Sent: Wednesday, November 14, 2007 4:22 PM
To: xep-support@renderx.com
Subject: [xep-support] Table Border Colors Not Correct

I have attached a sample FO XML and the consequent PDF output. The border colors in the PDF output vary in color from black to gray
with no predictable pattern. However the FO explicitly states that all border colors should be black. Any reason why the attached
FO will generate anything other than black table borders?

Regards,

Steve Owens

-------------------
(*) To unsubscribe, send a message with words 'unsubscribe xep-support'
in the body of the message to majordomo@renderx.com from the address
you are subscribed from.
(*) By using the Service, you expressly agree to these Terms of Service http://www.renderx.com/terms-of-service.html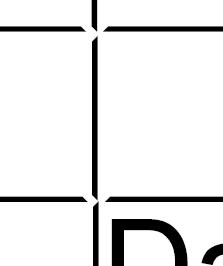 application/x-pkcs7-signature attachment: smime.p7s
Received on Wed Nov 14 08:43:38 2007
This archive was generated by hypermail 2.1.8 : Wed Nov 14 2007 - 08:43:39 PST