[xep-support] RenderX fillable from elements not shown in all footers and headers
From: <KABILN1_at_ADDRESS_REMOVED>
Date: Tue Jun 02 2015 - 13:28:26 PDT
Hi,

In some of the PDF documents there is a requirement of rendering a
fillable form field such as an Input Box in the footer or header. The name
of the form field can be the same or differ. Please find the PDF sample
attached which is validated by Adobe Acrobat and it has fillable form
fields in the footers.I
Notice that if you fill the CASE NUMBER in the footer, the value will be
assigned automatically to all CASE NUMBER Input Box in all footers and if
you open this file using Adobe Acrobat Professional you will see all
elements have the same name called "caseNumber"

The problem is that we do not know how we can have it defined in the XSL
working properly. We have tried it, but the problem is the form field
element only appears in the first page footer:

Thanks,

Regards,

Nasim Kabiliravi
iMedia IT Specialist
Nationwide | Financial Services
Work: 614-374-3647 - Cell: 614-564-7374

_______________________________________________
(*) To unsubscribe, please visit http://lists.renderx.com/mailman/options/xep-support
(*) By using the Service, you expressly agree to these Terms of Service http://w
ww.renderx.com/terms-of-service.html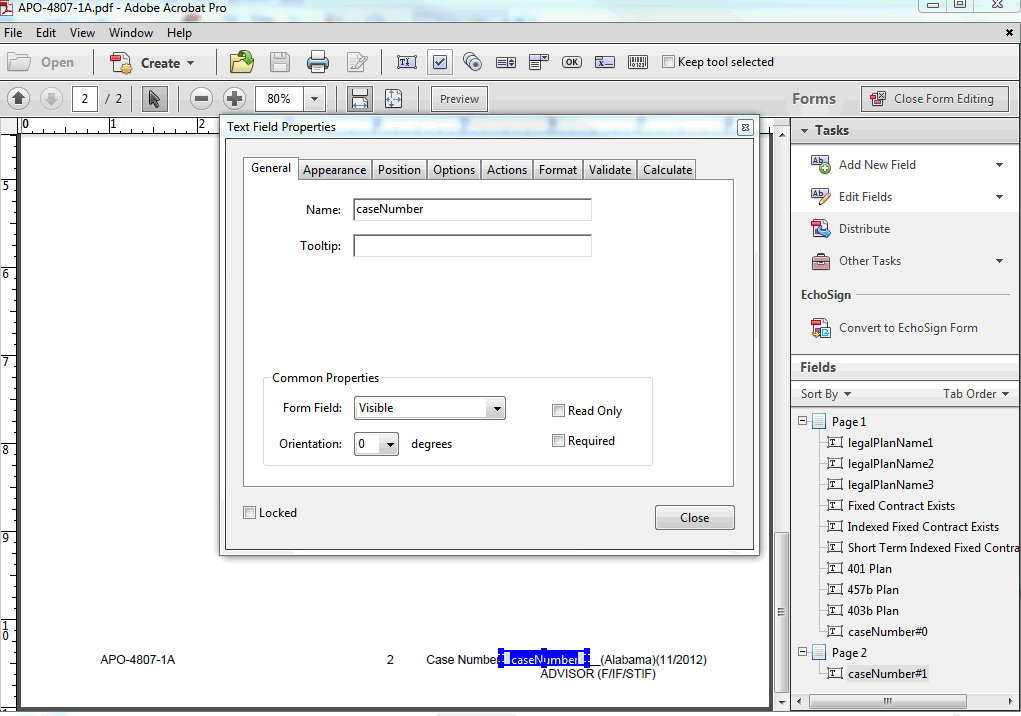 Received on Wed Jun 3 01:09:03 2015
This archive was generated by hypermail 2.1.8 : Wed Jun 03 2015 - 01:09:16 PDT