[xep-support] Problem with fo:bidi-override and wrap option.
From: Renuka D Arumugam <renukadevi.a@in.ibm.com>
Date: Wed Mar 04 2015 - 01:01:06 PST
Hi,

I have a requirement where a column has to accommodate 30 digit serial
number.The column width is 2 cm fixed width ,and the characters appear
squeezed.To avoid this ,I tried adding zero -space character after each and
every character of the input serial number,so that the text breaks to next
line when reached the end of the table cell.

But this didn't happen as that cell also has a fo:bidi -override to
support both LTR and RTL writing direction.When I remove the bidi-override
the text gets wrapped properly in 2 or 3 lines.With the presence of fo:bidi
-override the text still appears squeezed.

Can anyone help me in understanding how does bidi-override impact the
wrapping of the text,

With bidi-override:

Without bidi-override:

Thanks in advance

_______________________________________________
(*) To unsubscribe, please visit http://lists.renderx.com/mailman/options/xep-support
(*) By using the Service, you expressly agree to these Terms of Service http://w
ww.renderx.com/terms-of-service.html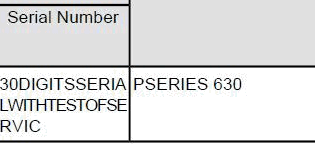 Received on Wed Mar 4 04:57:51 2015
This archive was generated by hypermail 2.1.8 : Wed Mar 04 2015 - 04:57:58 PST