[xep-support] upgrading from xep3 to xep4 and font spaceing problem.
From: Sebastian Boehm <seb@exse.net>
Date: Fri May 19 2006 - 04:38:37 PDT
Hi,

I bought Xep3 a couple of years ago.

Now I want to upgrade to Xep4.

When I evaluated the trial version, i found that the font is spaced
(or shaped) differend in xep4.

And it doesn't look good in xep4. Anybody knows the reason?

(see the attached screenshots, look at the word "first" )

Regards
Sebastian

-------------------
(*) To unsubscribe, send a message with words 'unsubscribe xep-support'
in the body of the message to majordomo@renderx.com from the address
you are subscribed from.
(*) By using the Service, you expressly agree to these Terms of Service http://www.renderx.com/terms-of-service.html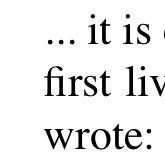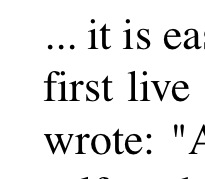 Received on Fri May 19 05:10:09 2006
This archive was generated by hypermail 2.1.8 : Fri May 19 2006 - 05:10:10 PDT